Karen Riddet has been involved in the arts most of her life. With an associate degree in art, her work has transitioned over the years from acrylic painting to creating hand made 1/12th scale miniatures. Using basswood, oven baked clay and "found" or modified objects, her attention to detail, historical research and occasionally, sense of humor combine in creating exquisite miniatures. Many of her room boxes are actually enclosed in vintage or collectible wooden boxes that once held such indispensible items as Scotch whisky, prunes, apricots, ammunition or dynamite. Her work has been featured in Miniature Collector Magazine, Miniatures Magazine and American Miniaturist Magazine and has been exhibited at Midwest exhibitions including the University of Wisconsin, Platteville, Harry Nohr Gallery.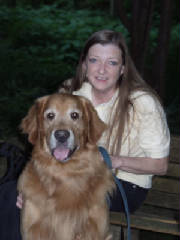 Karen with 'Wallace' 2001-2012
Country General Store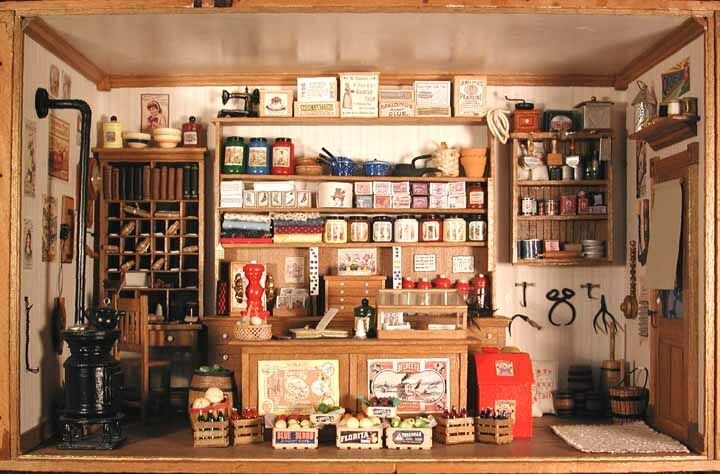 Size: 19 1/2" x 12" x 9" deep
Country General Store Detail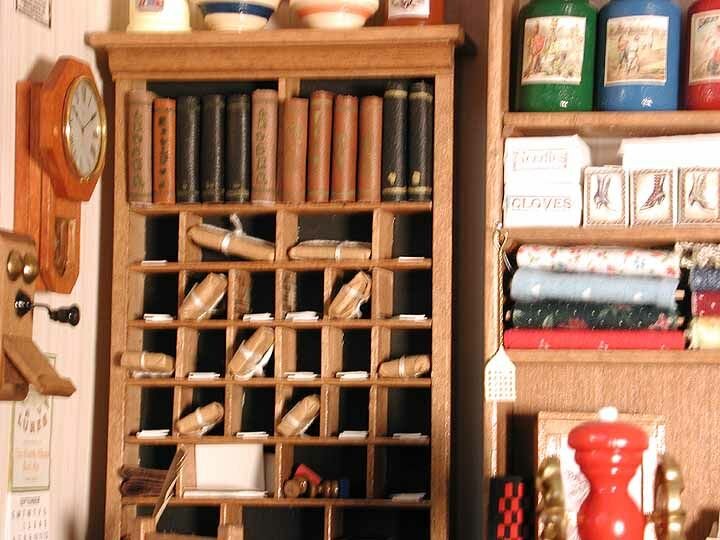 2011 Contest Winner, American Miniaturist Magazine
Karen was recently informed that she was the winner for recent projects. Article is attached.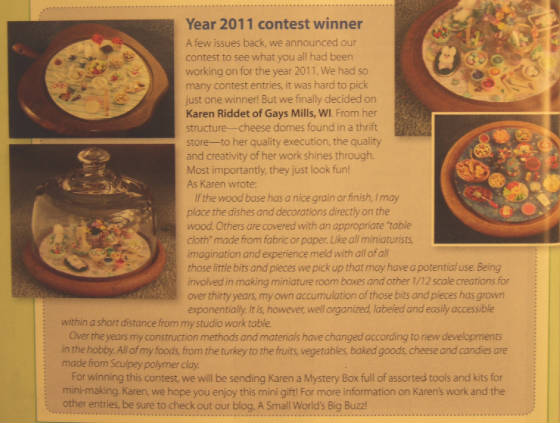 HOLIDAY DOMES


What a great way to decorate a holiday or special occasion table. Each
glass dome houses a miniature meal or food display in 1/12 scale. A few of these domes
give you an idea of the possibilities. For pricing, please contact me at riddetstudio@mwt.net
THANKSGIVING DOME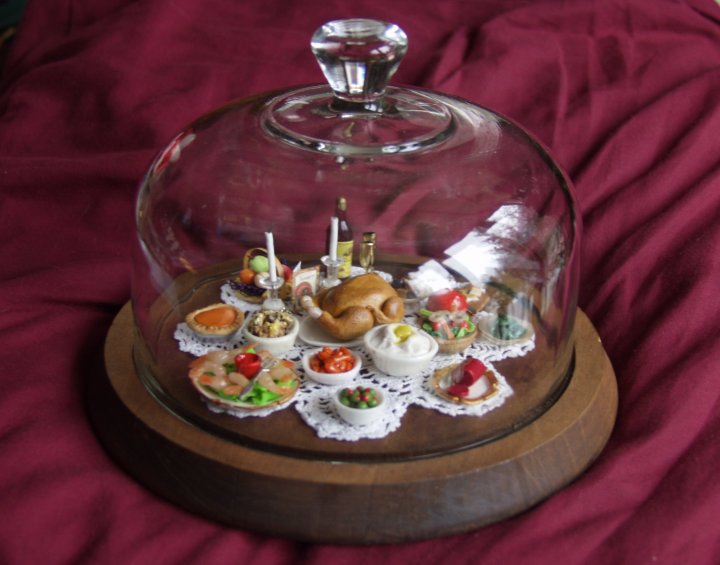 Size: 8.0 inches wide by 6.0 inches high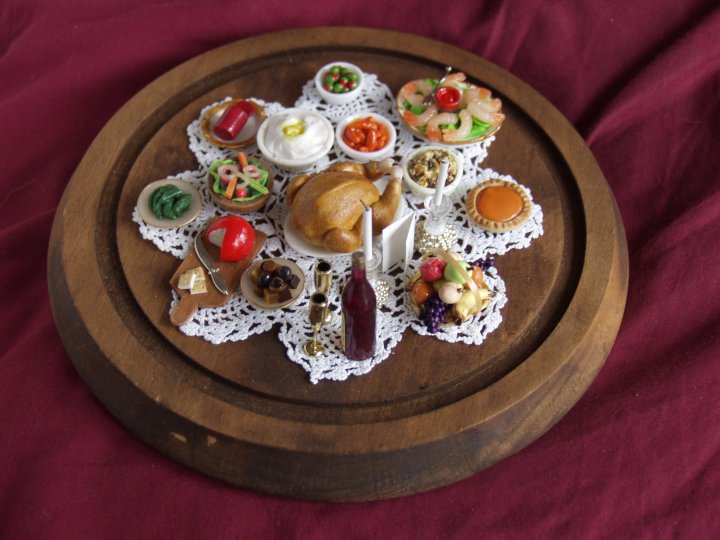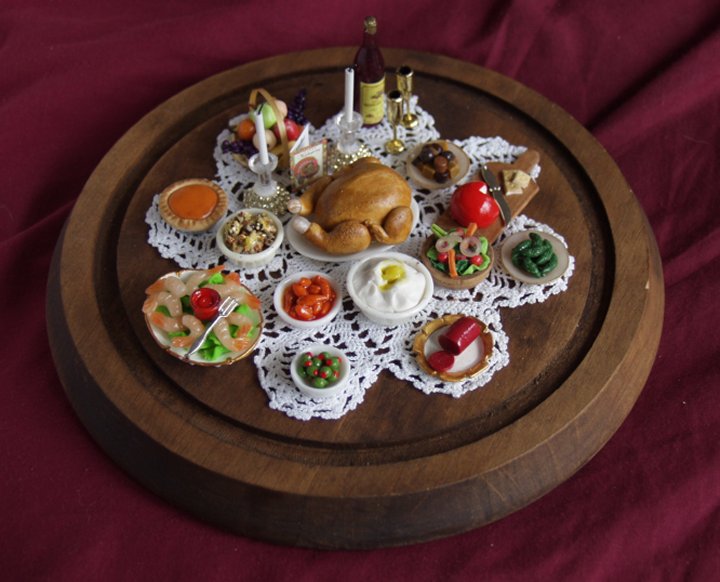 CHRISTMAS DESSERTS TRAY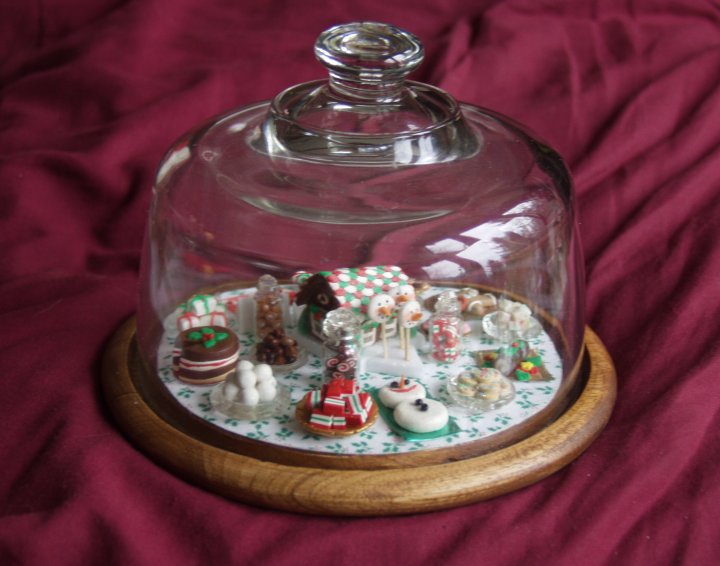 Size: 7.5 inches wide by 5.25 inches high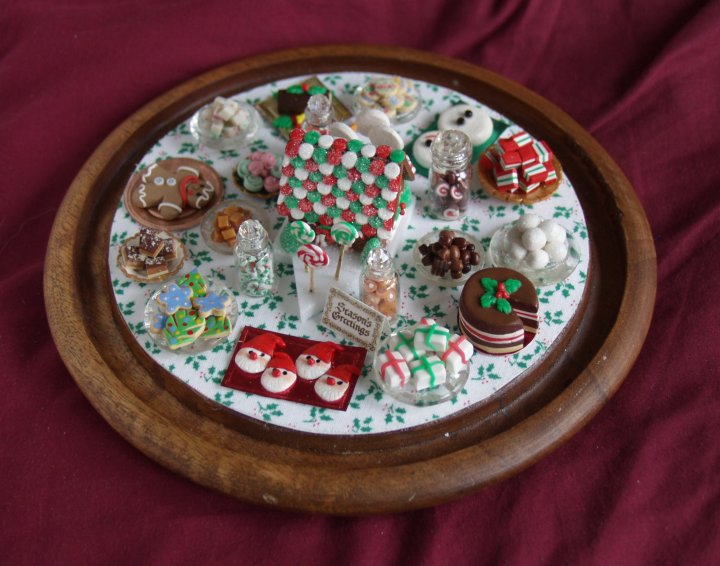 EASTER DOME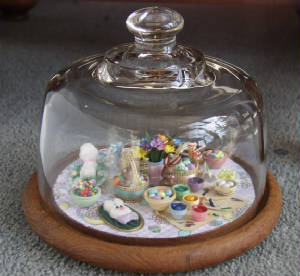 Sold Private Collection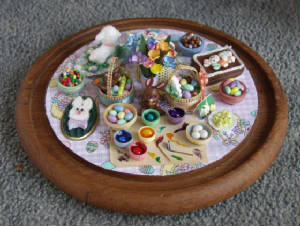 Fourth of July Dome Setting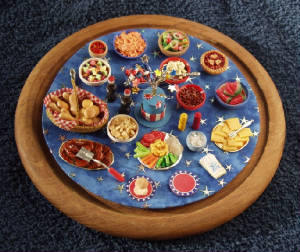 August Cookout Setting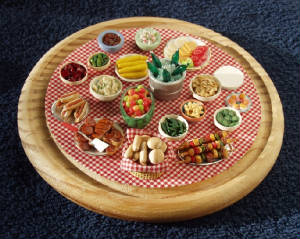 A HAUNTED PUMPKIN
A pumpkin that will last. Internally lit for eternal use. 9 inches wide
Produce Shop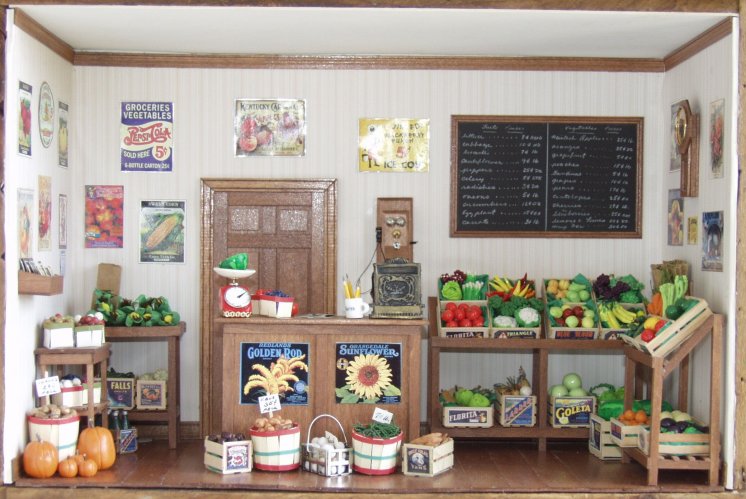 Farm Kitchen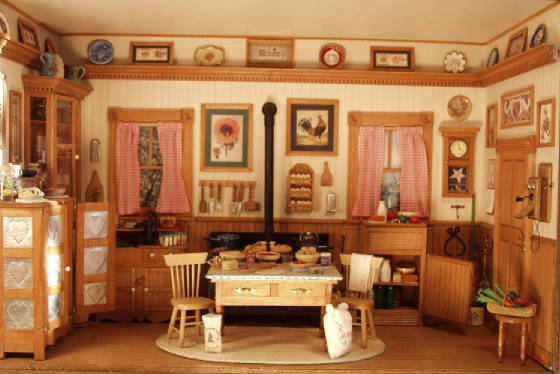 Sold Private Collection